Star Wars: Galactic Starcruiser experience closing this fall at Walt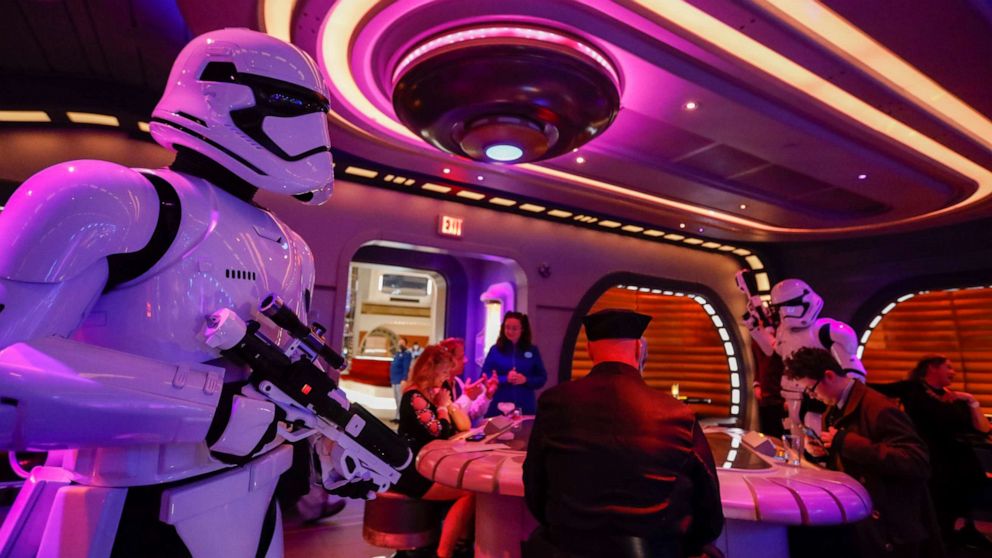 The vacation experience takes its "final voyage" Sept. 28 to 30.
Disney is closing its Star Wars: Galactic Starcruiser experience at Walt Disney World Resort later this year, the company announced Thursday.
The vacation experience, which launched in March 2022 and provided guests with an immersive two-night adventure to a galaxy far, far away, will embark on its "final voyage" Sept. 28 to 30.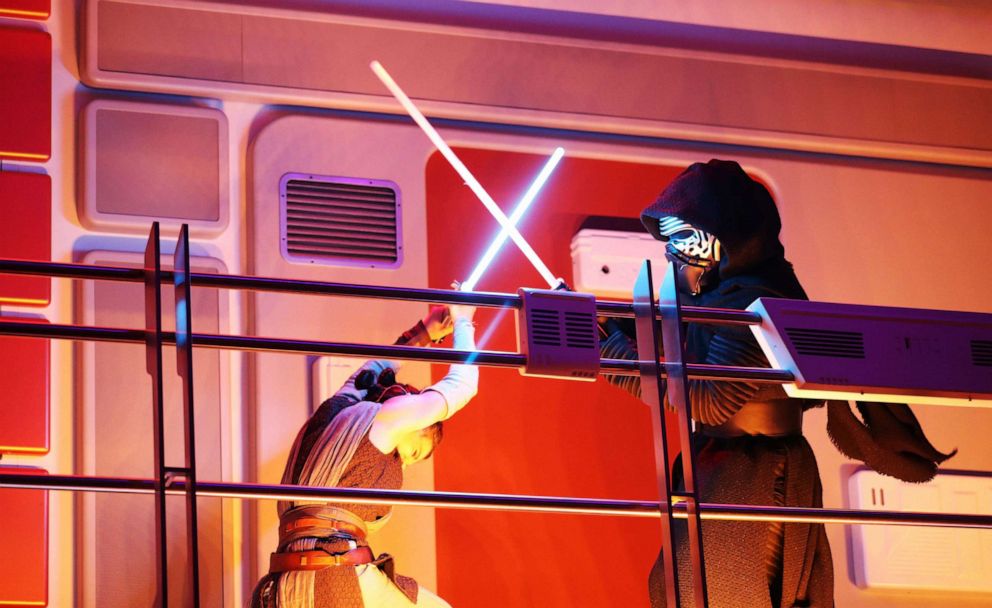 Rey battles Kylo Ren as part of the media preview of the Star Wars Galactic Starcruiser Experience at Walt Disney World on Feb. 22, 2022.
Ricardo Ramirez Buxeda/Orlando Sentinel/Tribune News Service via Getty Images
"Star Wars: Galactic Starcruiser is one of our most creative projects ever and has been praised by our guests and recognized for setting a new bar for innovation and immersive entertainment," a spokesperson for Disney said in a statement.
The statement continued, "This premium, boutique experience gave us the opportunity to try new things on a smaller scale of 100 rooms, and as we prepare for its final voyage, we will take what we've learned to create future experiences that can reach more of our guests and fans."
The Star Wars: Galactic Starcruiser experience was first announced in 2019 at the D23 Expo.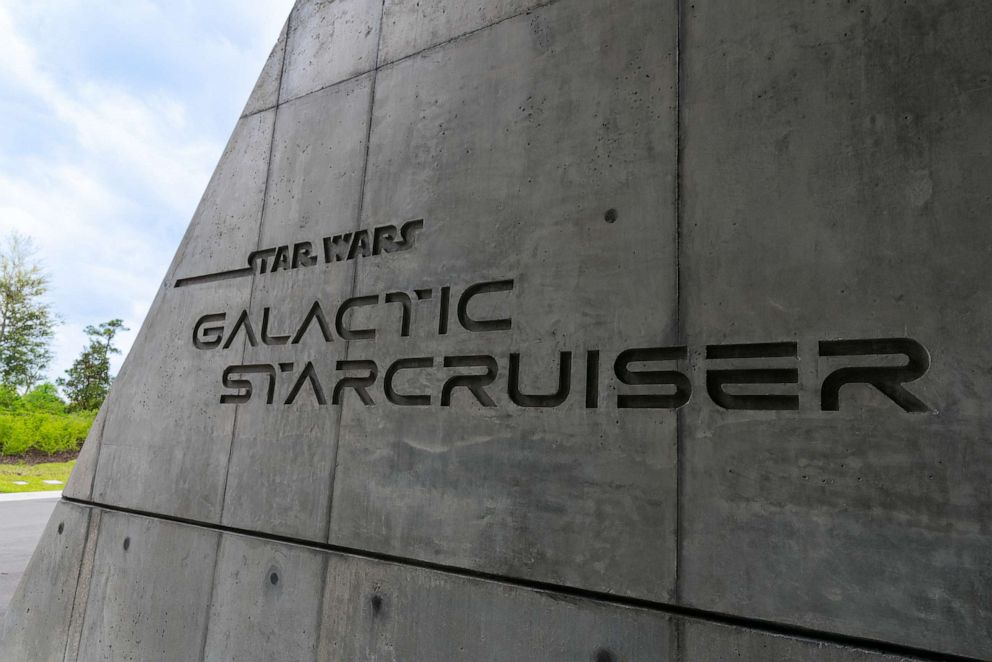 General views of the Star Wars Galactic Starcruiser Hotel at the Walt Disney World Resort on April 03, 2022 in Orlando, Fla.
AaronP/Bauer-Griffin/GC Images via Getty Images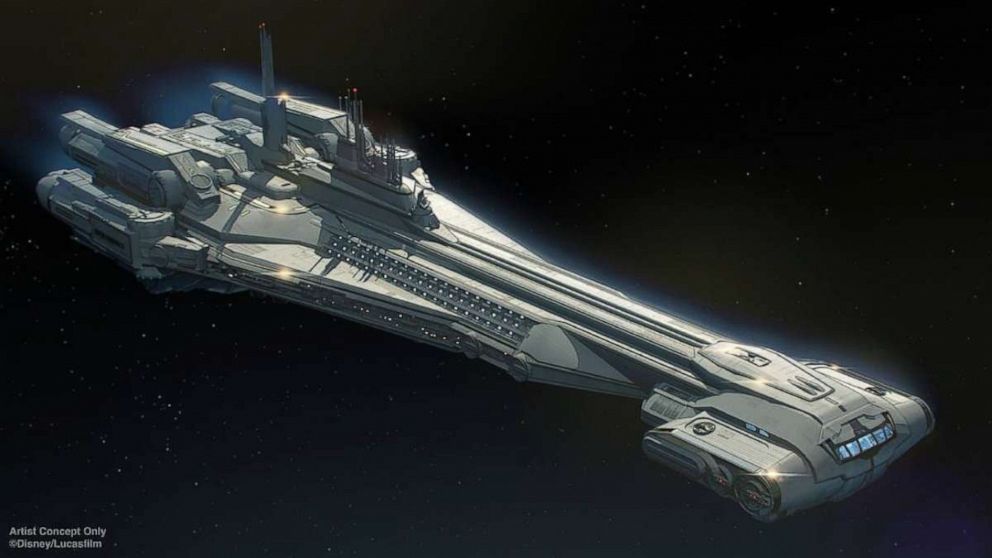 Artist rendering of Star Wars: Galactic Starcruiser.
Disney Parks
It was billed as a "first-of-its-kind Star Wars adventure" where fans would arrive at the Walt Disney World Resort terminal, board a launch pod and "rendezvous with the magnificent Halcyon starcruiser." Guests would be able to stay in a cabin or suite with a virtual view of space.
The ship also had "exotic galactic cuisine" and gave visitors the opportunity to interact with characters.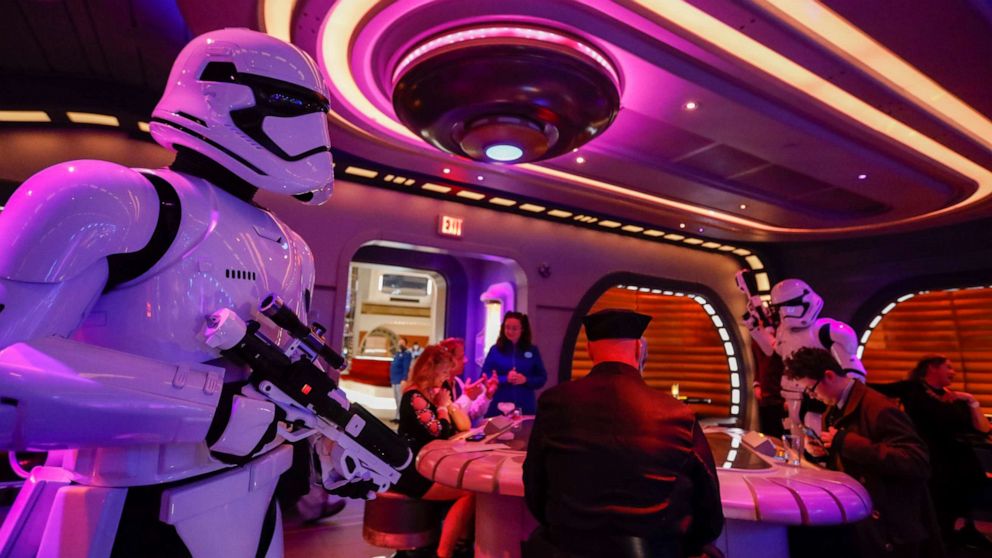 First Order Stormtroopers patrol through the Sublight Lounge as the first passengers experience the two-day Walt Disney World Star Wars Galactic Starcruiser, on March 1, 2022.
Allen J. Schaben/Los Angeles Times via Getty Images, FILE
A spokesperson for Disney said that guests who booked a voyage on or after Sept. 30 will be prioritized so they can discuss their options or modify plans. New bookings will temporarily paused and will reopen on May 26, according to the statement.
The news comes the same day Disney announced that it will cancel plans for its Lake Nona campus, a new campus near Orlando, Florida. The development was set to host employees from Disney's Parks, Experiences and Products division.
As part of the plans, Disney asked roughly 2,000 Southern California-based employees to relocate to the planned 60-acre campus. The company will no longer be calling for the employees to relocate, according to a memo on Thursday.