Find homes in United States on Airbnb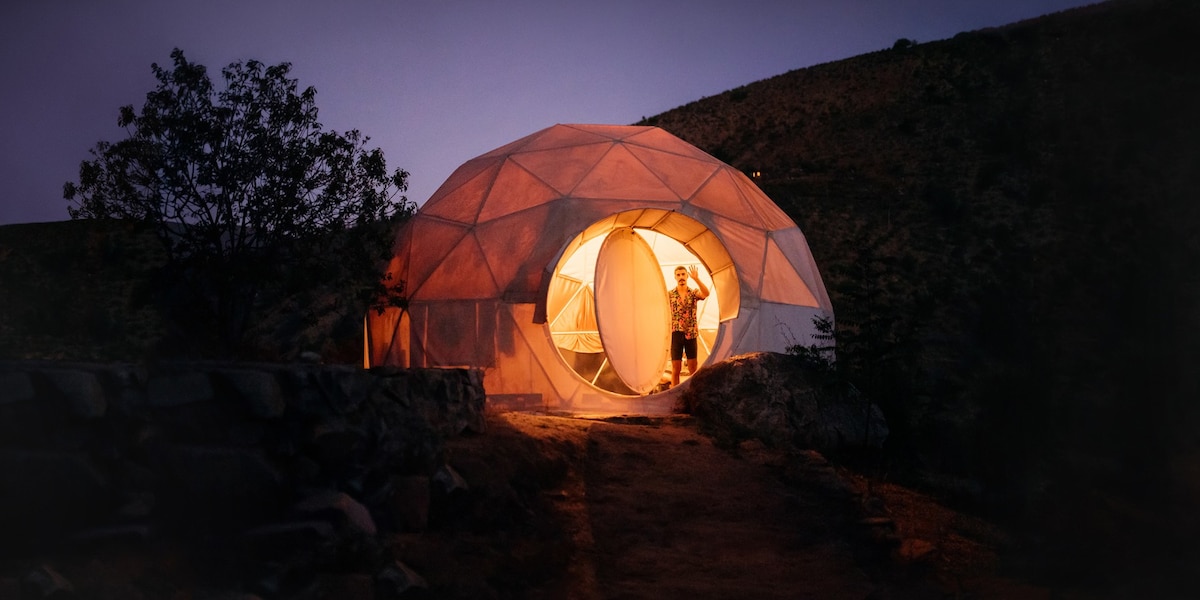 {d&&d.call(window,a,b,c,e,f),window._bufferedErrors&&window._bufferedErrors.push([a,b,c,e,f])},window.addEventListener("load",()=>{if(!window._errorReportingInitialized){const f=window._bufferedErrors||[];if(window.fetch&&0{var b,c;return{errorClass:(null===(b=a[4])||void 0===b||null===(c=b.constructor)||void 0===c?void 0:c.name)||"Error",errorMessage:a[0],type:"browserjs",stacktrace:[{file:a[1]||"[unknown]",lineNumber:a[2]||0,columnNumber:a[3]||0}],message:a[0]}}),severity:"error",unhandled:!0,device:{userAgent:null===(d=navigator)||void 0===d?void 0:d.userAgent,time:Date.now()},request:{clientIp:"[REDACTED]",url:null===(e=window.location)||void 0===e?void 0:e.href},breadcrumbs:[{type:"navigation",name:"Error Occurred",timestamp:Date.now(),metaData:{}}],context:a(),metaData:{loop_name:"unknown-buffered-error",app_name:"unknown-buffered-error",service_worker_url:c(),error:{originalError:{name:"UnhandledBufferedError",message:"UnhandledBufferedError"}}},user:{id:b()}}]}),method:"POST"})}}})})();]]><![CDATA[ // FID init code. (function(a,b){function c(a){l.push(a),f()}function d(a,b){i||(i=b,j=a,k=new Date,f())}function e(){i&&(i=null,j=null,k=null)}function f(){0<=j&&j{a(j,i)}),l=[])}function g(c,e){function f(){d(c,e),h()}function g(){h()}function h(){b(o,f,m),b(p,g,m)}a(o,f,m),a(p,g,m)}function h(a){if(a.cancelable){const b=1e12{a(b,h,m)})})(a),self.perfMetrics=self.perfMetrics||{},self.perfMetrics.onFirstInputDelay=c,self.perfMetrics.clearFirstInputDelay=e})(addEventListener,removeEventListener); // TTFMP Polyfill code. (function(a){function b(){const c=document.getElementById(i);h=0,c?g===c?e=a(b):"IMG"!==c.tagName||c.complete?a(function(){const a=performance.now();g=c,f?f(a):h=a,performance.measure&&performance.measure("TTFMP")}):e=a(b):e=a(b)}function c(a){h?a(h):f=a}function d(){cancelAnimationFrame(e)}let e,f,g,h;const i="FMP-target";e=a(b),self.perfMetrics=self.perfMetrics||{},self.perfMetrics.onFirstMeaningfulPaint=c,self.perfMetrics.startSearchingForFirstMeaningfulPaint=function(){g=document.getElementById(i),b()},self.perfMetrics.stopSearchingForFirstMeaningfulPaint=d})(requestAnimationFrame); // LCP Polyfill code (function(a,b,c){function d(a,b,c){if(b>n*(1+p)||!document.body.contains(m)){var d;n=b,o=c,m=a,null===(d=w)||void 0===d?void 0:d(o,m,n)}}function e(a,b){if("IMG"!==a.tagName)b();else{const d=()=>c(b);a.complete?d():a.addEventListener("load",d,{once:!0})}}function f(a){var b;null===(b=v)||void 0===b?void 0:b.observe(a)}function g(a){return t.includes(a.tagName)||a.hasAttribute("data-lcp-candidate")}function h(){if(s)if(r)u||(u={IMG:document.getElementsByTagName("img"),H1:document.getElementsByTagName("h1"),H2:document.getElementsByTagName("h2"),H3:document.getElementsByTagName("h3"),H4:document.getElementsByTagName("h4"),H5:document.getElementsByTagName("h5"),SVG:document.getElementsByTagName("svg")}),t.forEach(a=>{Array.from(u[a]).forEach(a=>{f(a)})}),setTimeout(h,50);else{!q&&document.body&&(q=document.createNodeIterator(document.body,NodeFilter.SHOW_ELEMENT,a=>g(a)?NodeFilter.FILTER_ACCEPT:NodeFilter.FILTER_REJECT));for(let b;b=null===(a=q)||void 0===a?void 0:a.nextNode();){var a;f(b)}c(h)}}function i(){n=0,o=0,v=new IntersectionObserver(a=>{a.filter(a=>a.isIntersecting).forEach(a=>{const b=a.target,{width:c,height:f}=a.intersectionRect;e(b,()=>{const a=performance.now();d(b,c*f,a)})})}),c(h),x.forEach(b=>{a(b,j,y)})}function j(a){const b=a.target;"scroll"===a.type&&("expand-trigger"===(null===b||void 0===b?void 0:b.className)||"contract-trigger"===(null===b||void 0===b?void 0:b.className))||k()}function k(){var a;null===(a=v)||void 0===a?void 0:a.disconnect(),x.forEach(a=>{b(a,j,y)}),s=!1}function l(a){w=a,0!==o&&w(o,m,n)}let m,n=0,o=0;const p=666778e-9;let q,r=!1,s=!0;const t=["IMG","H1″,"H2″,"H3″,"H4″,"H5″,"SVG"];let u,v,w;const x=["click","mousedown","keydown","touchstart","pointerdown","scroll"],y={passive:!0,capture:!0};i(),self.perfMetrics=self.perfMetrics||{},self.perfMetrics.onLargestContentfulPaint=l,self.perfMetrics.startSearchingForLargestContentfulPaint=i.bind(null,!1),self.perfMetrics.stopSearchingForLargestContentfulPaint=k,self.perfMetrics.markIsHydratedForLargestContentfulPaint=()=>{r=!0},self.perfMetrics.registerLCPCandidate=f})(addEventListener,removeEventListener,requestAnimationFrame); ]]>Find homes in United States on Airbnb
We're sorry, some parts of the Airbnb website don't work properly without JavaScript enabled.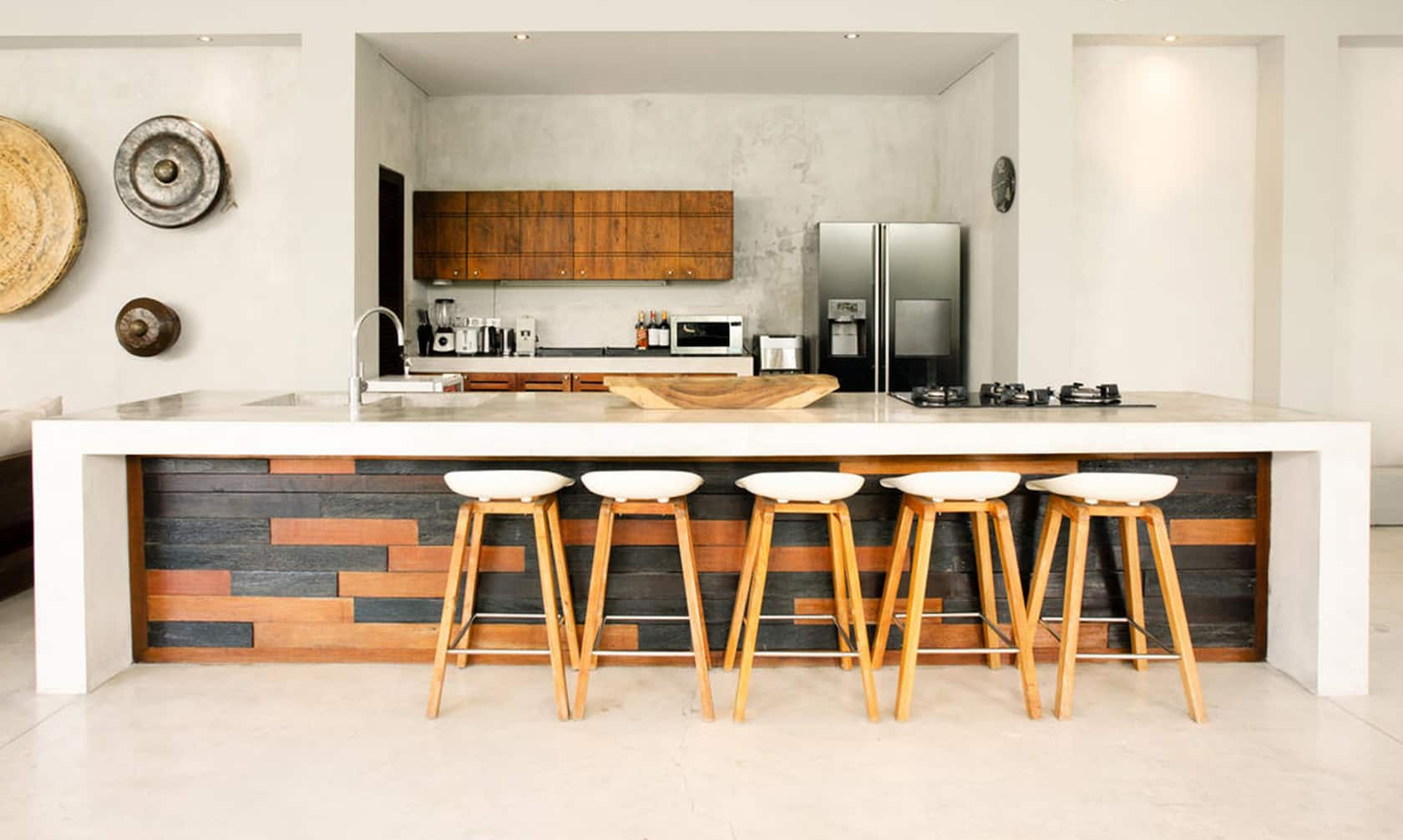 Discover entire homes and private rooms perfect for any trip.
Discover Airbnb Categories
Discover
Airbnb Categories
Find homes you would never have known to search for.
Explore more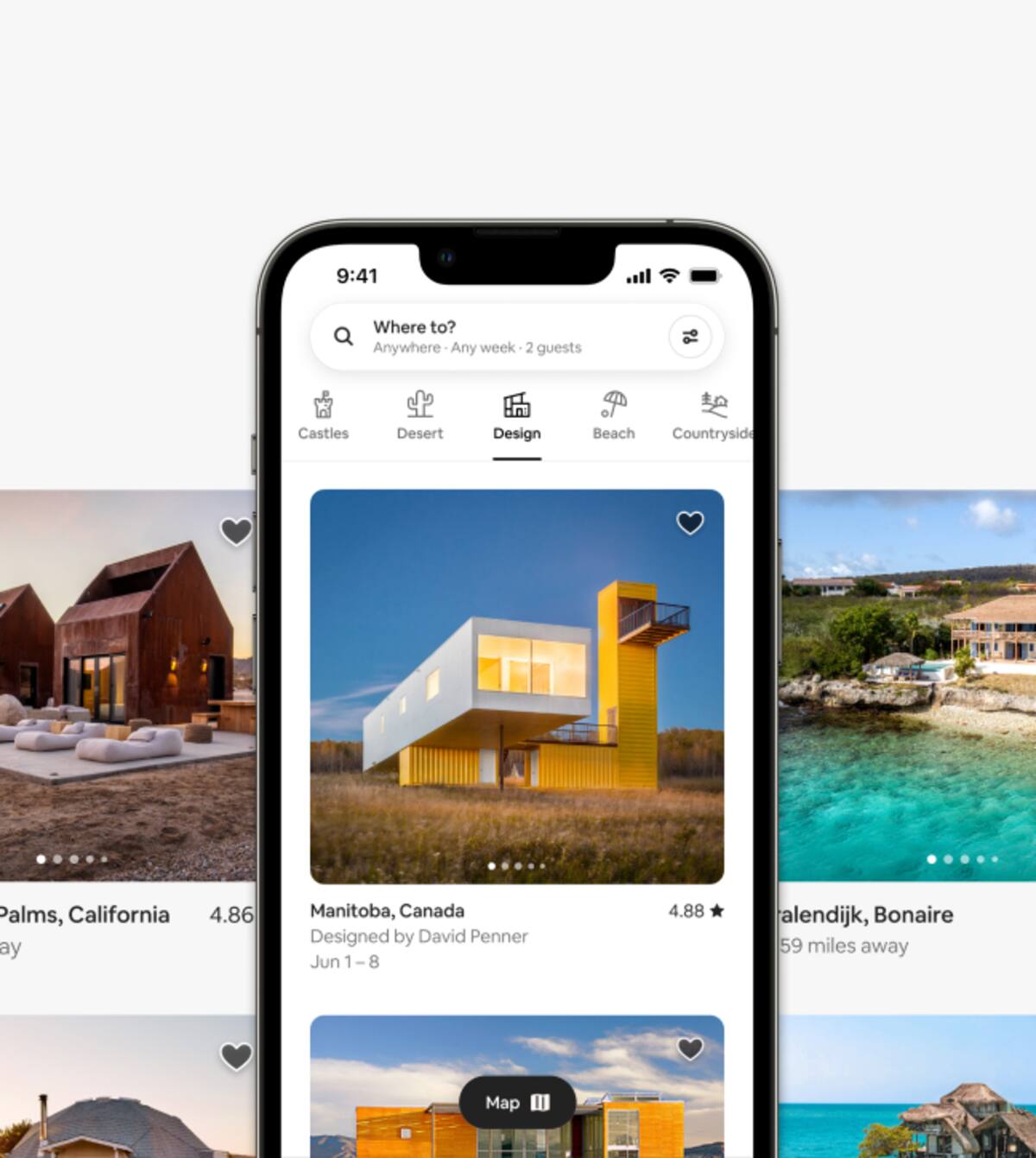 What guests are saying about homes in United States
Over 84,500,000 guest reviews with an average of 4.8 out of 5 stars
"Amanda was a great host and her place was great. My parents stayed here, and they loved the brownies, fresh fruit, and heated tile floors in the bathroom! They said it was quiet and comfortable. "
AshleyUnited States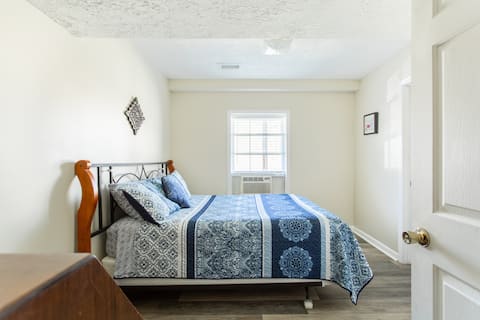 "Paul and Angie were the best host making sure had everything I needed for my stay in Nashville. The room had its own entrance through the garage. It had its own sitting room with TV and complimentary cokes and water in a refrigerator. The bed was very comfortable and had its own bathroom and shower. Also had internet excess. The location was prefect for where I needed to go and had excess to great local eateries. I would stay here again. It will be my first pick for my next trip to Nashville. Incredible experience!!! Highly recommend it. "
MarkUnited States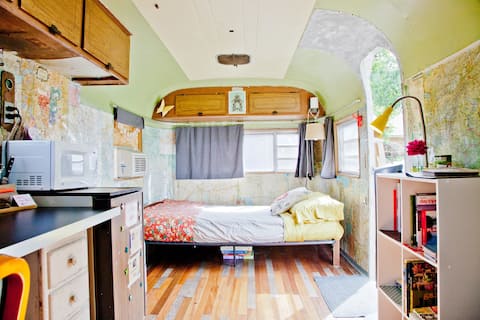 "Marcella and Meredith were very welcoming. We had a very comfortable stay. We wish we could have stayed a bit longer than one night at their place. "
Pierre-OlivierCanada
Travel with peace of mind when you book on Airbnb
Protection with AirCover
The most comprehensive protection in travel. Always included, always free.
Flexible cancellation options
Cancellation options make it easy to re-book if your plans change.
24/7 customer support
Talk to our support team from anywhere in the world, any hour of the day.
Just booked in United States
1 of 1 item showing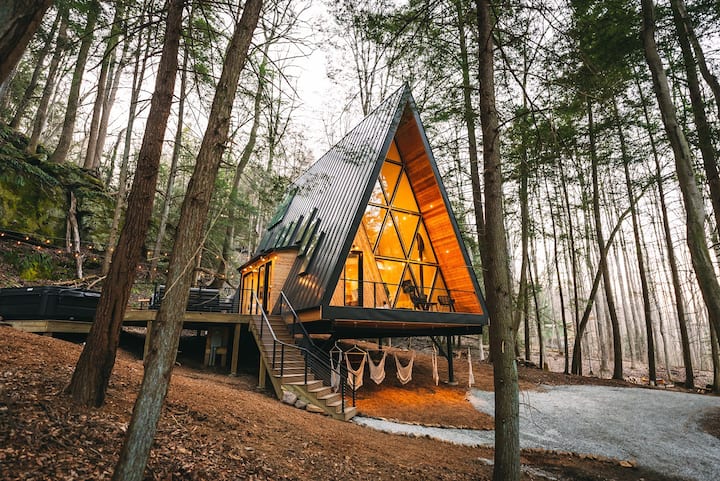 Cabin · Rockbridge
Dunlap Hollow A-Frame
$673 night
1 of 1 item showing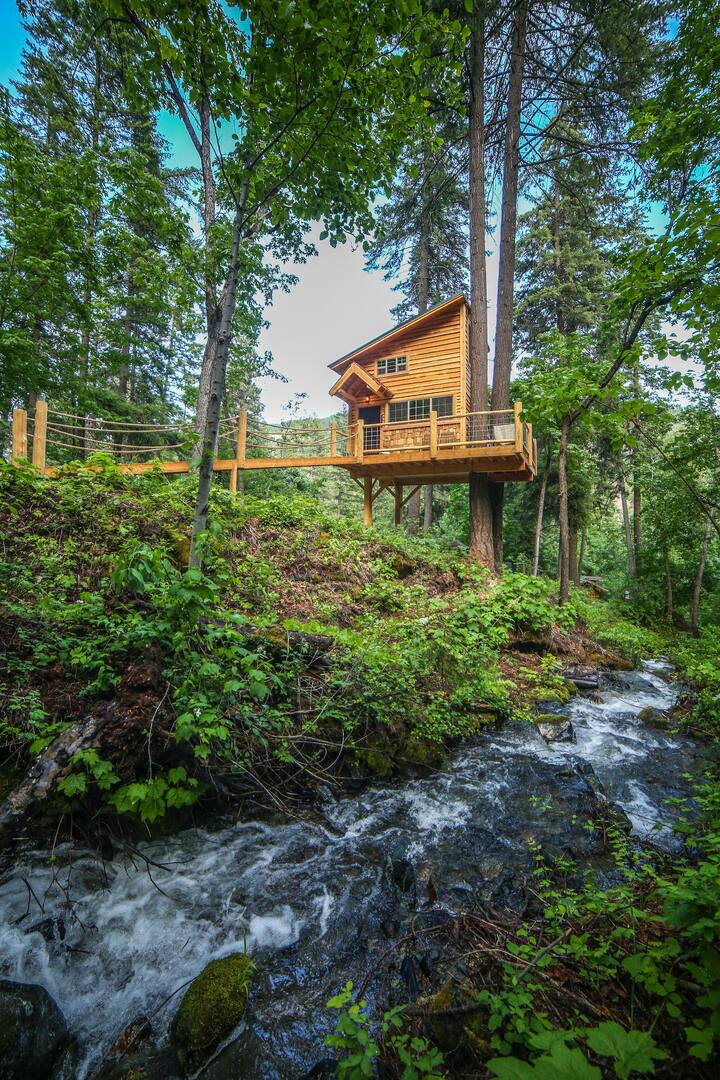 Cabin · Peshastin
* Hansel Creek Gust Tree House * On 150 Acres
$263 night
1 of 1 item showing
Treehouse · Campton
Cliff Dweller: Spend a night Suspended from the Ridgeline!
$522 night
1 of 1 item showing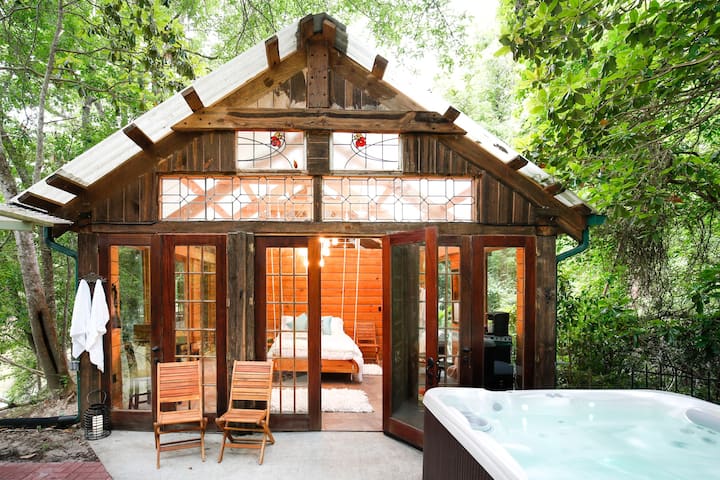 Cabin · Lumberton
Naturalist Boudoir
$249 night
$249 per night4.89
Add dates for updated pricing and availability
© 2022 Airbnb, Inc. All rights reserved

Source